Unlock The Industry &

Land Professional Acting Roles

 
Acting Career Jumpstarter is for anyone who wants to learn how to break into the industry and start doing more of what they love every day without wasting years trying to figure it all out on your own.
Right now, get lifetime access for just £48 (Normally £197). Offer Expires Soon!
Start Acting Career Jumpstarter Today
"Actor's Warehouse is brilliant! Georgie & Pierce have built something that is so special and rare in an industry that can feel so impenetrable. I highly recommend." - Hannah L
"The course is all on your terms and they help you with everything you need! Since enrolling I have managed to get more auditions for myself than last year as well as building more of a platform for myself to network with others. Pierce and Georgie are such lovely people who know what they are talking about. Couldn't recommend enough :) " - Rea B
"I felt in the right place since the beginning! - I would highly recommend this course, Georgie and Pierce are amazingly kind and supportive. If acting is your passion but you don't know how to start and you are generally confused with what to do, this is for you!" - Marta S
Enrol TODAY for just £48! We're currently in the process of building out the online modules for Acting Career Jumpstarter, so to reward you for being an early action-taker, we're applying a 75% discount when you enrol during our pre-launch sale.
As an added bonus, you're also getting FREE, lifetime access to "The Vault", which is our never-before released library of private guest sessions featured in our legacy coaching programme (worth £497!)
The moment you enrol, you not only gain access to Acting Career Jumpstarter for LIFE, you're also getting over 15 hours of recorded interviews and Q&A sessions from working actors, casting directors, producers, headshot photographers, audition experts, mindset experts and more - including a hypnotherapy-for-actors workshop, an intro to screen combat workshop, and a 3-hour screen firearms theory session… All FOR FREE when you enrol today!
Enrol In Acting Career Jumpstarter (SAVE £149)
Are You Ready To Learn How To Land Roles In:
Acting Career Jumpstarter Agenda
Learn how to unlock the industry & start landing roles in the fastest timeframe possible 
---
Part 1: Strategise
🎥 Work out what YOU want from your acting career
 🎥 Discover the paths you can take within the industry
 🎥 Set CLEAR, ACTIONABLE, and ACHIEVABLE goals
 🎥 Learn how to stay focused and on-track throughout this journey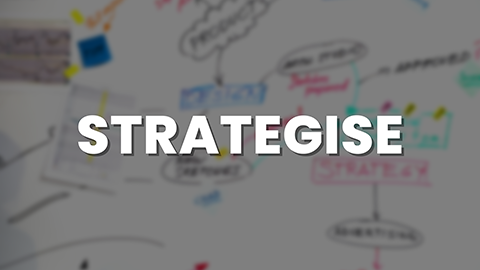 Part 2: Find Opportunities
 🎥 Set yourself up on Casting Platforms so you can get the most out of each profile
 🎥 Learn the tricks of the trade for finding paid work - even if you don't have an agent yet! 
 🎥 Track your progress & see what is/isn't working for you
 🎥 Make role-landing activities a part of your daily routine!
Part 3: Network 
 🎥 Learn WHO to network with & who has access to the roles and opportunities you want to unlock
 🎥 How to start meaningful conversations that turn into impactful relationships
 🎥 Create sustainability in your career by growing your network
 🎥 How to develop relationships both online and in person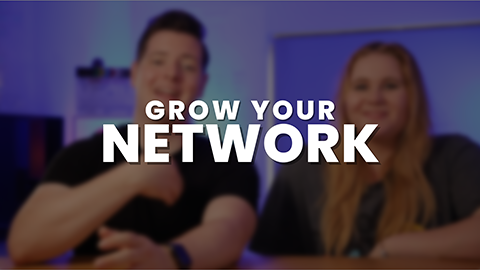 Part 4: Land More Roles
 🎥 Prepping your toolkit (Headshot, Showreel, CV, etc)
 🎥 Audition technique
 🎥 Self-taping & what gear to use
 🎥 Post-audition rituals
Part 5: Mindset
 🎥 Discover what separates the actors who seem to "make it" from those who seemingly don't
 🎥 Strengthen confidence in your ability & choices
 🎥 Learn to identify the signs of burnout and how to stop it hitting before it's too late
 🎥 The importance of self-care & how to set yourself up for a long-term career in acting
What's Included In Acting Career Jumpstarter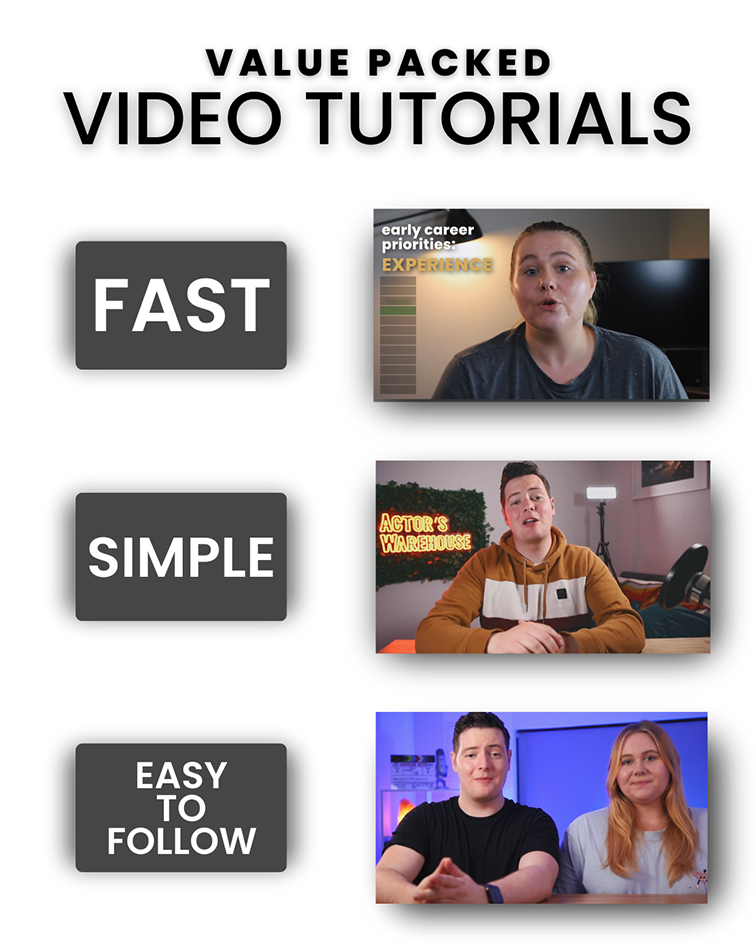 Acting Career Jumpstarter is a culmination of everything we've been teaching our students since Actor's Warehouse began! - You'll learn how to find acting work and land roles, grow your network, develop a winning mindset, create opportunities for yourself, grow your social media presence, collaborate with others, and set yourself up for a long-running, SUSTAINABLE career in acting. This will work for you regardless of where you're based, or your training and representation status.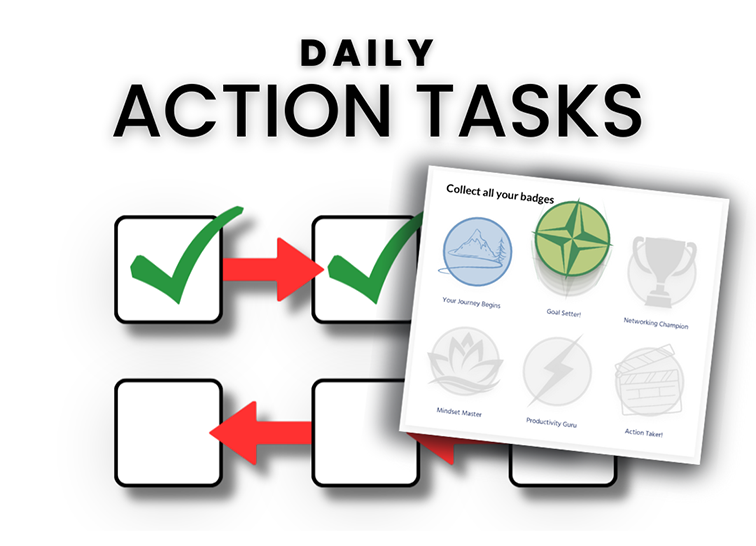 As far as we're aware, this is the first and only speed-learning programme for actors that features specific action tasks for you to complete at the end of EACH module. Not only does this help you take action quickly, it helps you build up the habits that allow you to truly unlock the industry and turn your passion into your profession!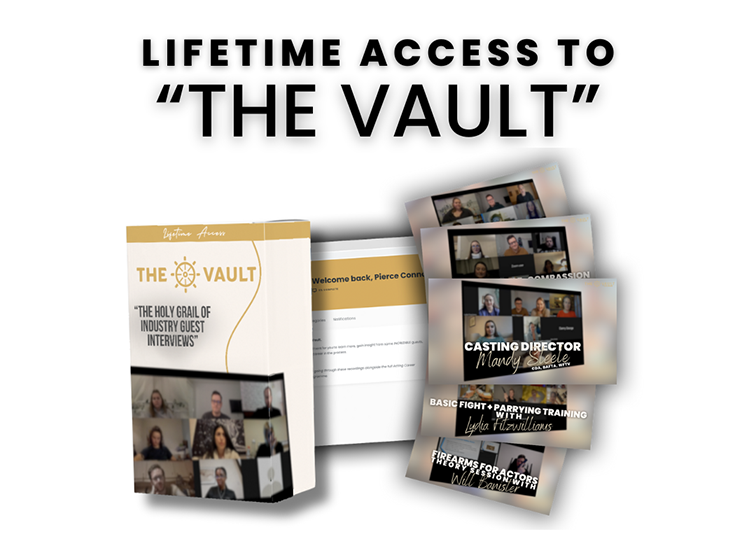 As well as LIFETIME ACCESS to Acting Career Jumpstarter, we're also including free lifetime access to "the vault" when you enrol today! Inside, you'll find over 15 hours of non-stop value - including recorded interviews, Q&As and workshops with Casting Directors, Producers, Working Actors, Audition Experts, Headshot Photographers, Mindset Experts AND MORE!
As part of this, you're also getting lifetime access to an Intro to Screen Combat workshop and a 3-HOUR Screen Firearms For Actors theory session!
(On its own this is worth an extra £497 - and you're getting it for FREE!)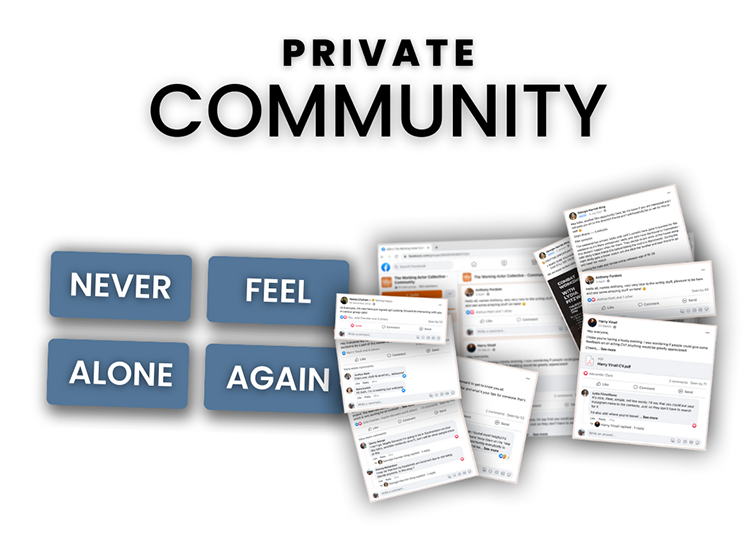 Included with Acting Career Jumpstarter is membership to our private community of past and present students ready to help share advice, read in for your self-tapes, or collaborate on projects!
Finally! - A judgement-free place for you to ask the questions about acting that have been keeping you up at night!
Hey! We're Pierce & Georgie!
3 Years ago, we founded Actor's Warehouse to help new actors find their way in what can often feel like a confusing, daunting industry to break into.
Since then, we have helped 300+ actors take the next step in their career, and over the last 12 months, we've been refining our signature Acting Career Jumpstarter coaching framework so we can bring it to YOU TOO!
We believe everyone has the power to turn their passion into their profession regardless of training background, experience, or lack of connections, and we're here to help you make that happen!
We can't wait to see you inside Acting Career Jumpstarter and connect with you in our students' community! 🥳
Who This Course Is For
✅ You want a proven step-by-step process for getting your career of the starting line, and you fundamentally want to learn how to find more opportunities, build valuable relationships that will help carry you through your career, and turn your passion into a viable profession.
✅ You're willing to put in some work! - This programme only works when you take action and put into practice everything we teach you. If you plan on just throwing money at this and hoping it works, then this probably isn't for you.
✅ You're ready to commit to the next stage in your life, you're ready to push the limits, and you're ready to GET OUT OF YOUR COMFORT ZONE! - The sooner you take action, and the sooner you start putting in the work, the sooner you'll start seeing results! - If you value being able to accomplish goals FAST by following step-by-step action tasks, then this is the course for you!
Who This Course Is NOT For
❌ You're looking for a get-famous-quick scheme where you put in little to no work and end up booking a lead role in a huge Marvel, Netflix or Disney project within a few weeks. -  That is a fairy tale my friend, and if that's what you're after, then this programme is not for you.
❌ You don't care about speed. This programme has been designed to teach you everything you need to get your career off the starting line. - Sure, you can spend the next 10-15+ years trying to figure all of this out, and you MIGHT end up in the same place if you're lucky, but the issue is, you would've just spent 15 years trying to discover what you COULD'VE learned in just a matter of weeks instead! - The choice is YOURS to make.
❌ You're already landing roles consistently. - This programme is for those who are either at the start of their acting journey, or who have hit a dry spell, they're not landing any roles, and they're looking to break the cycle. As great as it'd be to have you join us, Acting Career Jumpstarter is unfortunately NOT for you if you're already a well-established actor, booking work on a regular basis.
Frequently Asked Questions
How long do I have access to the programme & when does it start?
How does lifetime access sound? - After enrolling, you'll have access to the core Acting Career Jumpstarter training modules FOR LIFE - across any connected devices you own. - You can dig in straight away!
NOTE: Additional access to live Group Coaching and 1-to-1 sessions will automatically expire 6 months after the date of purchase.
What about Drama School? 
If you've already been to Drama School, you'll know that for some actors, it's a great choice! - But you don't learn how to navigate the industry post-graduation. - Acting Career Jumpstarter fills in those gaps, and regardless of whether or not you've been to Drama School, helps set you up with a solid foundation for your career. You can learn HOW to act at a million-and-one different places, which is why we focus our training on teaching you how to  find your own opportunities, build invaluable relationships, and LAND MORE ROLES!
Are you an agency? 
NO. - In no way do we actively hunt for work FOR you. Acting Career Jumpstarter is for the actor who wants to learn how to take responsibility and ownership for their own career.
We teach you how to find your own work, and how to find opportunities yourself so that you can get your career moving - regardless of whether or not you already have an agent.
Typically speaking, it's only once you start landing roles for yourself and building up some serious momentum and experience that you'll be able to sign with a truly great agent - and we teach you exactly HOW to do that towards the end of the programme. :) 
What skill-level is this for? 
Acting Career Jumpstarter is for the actor at the start of their journey.
It doesn't matter whether you've had formal training or not, this programme has been tailored to help YOU get your career off the starting line. - Whether you've spent years waiting to land your first professional role, or you're fresh-faced into the world of acting; this is for you if you want to learn how to get your career off the starting line, and start making some SERIOUS PROGRESS!
If you're already landing high-quality work consistently, then this is not for you.
Are There Any Recurring Fees?
NO! - This is not a recurring subscription or membership service. There's no premium upgrade plan, and there are no upsells.
Once you're in, you're in! (for life!)
Is there a guarantee?
Absolutely! Acting Career Jumpstarter has a 7-Day Satisfaction Guarantee. If you are not completely SATISFIED and ENLIGHTENED by the programme, then contact us within 7 Days for a full refund, no questions asked!
By visiting this page, you agree to the following terms and conditions & privacy policy

This site is not a part of the Facebook website or Facebook Inc. Additionally, This site is NOT endorsed by Facebook in any way. FACEBOOK is a trademark of FACEBOOK, Inc.
DISCLAIMER: The results and statistics stated on this page and discussed on actorswarehouse.co.uk are our personal and in some cases the results and statistics of previous or existing students. Please understand these results are not typical. We're not implying you'll duplicate them (or do anything for that matter). The average person who buys "how to" information gets little to no results. We're using these references for example purposes only. Your results will vary and depend on many factors including but not limited to your background, experience, and work ethic. All investments into your acting career entail risk as well as massive and consistent effort and action. If you're not willing to accept that, please DO NOT PURCHASE A COURSE, MEMBERSHIP, OR ANY OTHER RODUCT OR SERVICE LISTED ON ACTORSWAREHOUSE.CO.UK.